Stories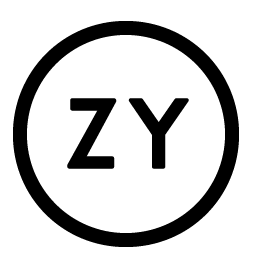 IT'S IN HIS LEGS
Taray skipped, crouched and spun through a crowded street like he was dodging linebackers in slow, syncopated motion. He's vigilant now, especially when crowds become large and less familiar. Still, he regularly enters what athletes call the zone and mystics call trance. "When the tuba and drums are on point," he says, "I can't hold it back.
*** Video at https://www.youtube.com/watch?v=wofFRruCjQk ***


 THE HERETIC
At 9:30 in the morning, an architect and three senior scientists—two from Stanford, the other from Hewlett-Packard—donned eyeshades and earphones, sank into comfy couches, and waited for their government-approved dose of LSD to kick in. From across the suite and with no small amount of anticipation, Dr. James Fadiman spun the knobs of an impeccable sound system and unleashed Beethoven's "Symphony No. 6 in F Major, Op. 68."

*** "The Heretic" was reprinted by Haaretz, Utne Reader and La Jornada, and referenced by Reddit, Boing Boing, Motherboard, 3 Quarks Daily and Andrew Sullivan. ***

DANCING TO REVOLUTION
Spiral Dances are most enjoyable when part of a series of activities — say, a roving street party or the anti-summit that often coalesces around a trade ministerial. It should come as no surprise that, when spiraling in today's world, you may find yourself surrounded by heavily armored cops. You and your witch must then recognize that a much larger dance is occurring — one which necessitates a higher order of spell-casting.

THEY UNPAVED PARADISE
If it happened in Hiroshima, it could happen here: a mushroom cloud rising above New York or Chicago. Urban concentrations were vulnerable; the suburbs spread out populations. Sprawl was civilian defense in the atomic age. Developers advertised that their subdivisions lay "beyond the radiation zone." South Florida's grid expanded faster than most, propelled not just by federal incentives but also by promises of paradise.


CHINA'S INSTANT CITIES
These photographs create a dialogue about home, about the way infrastructure first reflects our aspirations and assumptions, and then shapes them. The construction sites appear as underworld environs, and the accordion-folded, residential high-rises of these metropolises morph into what could be never-ending circuit boards.

SECOND CHANCES
In thunderclouds, ions slamdance their way through the sky, searching so intensely for displaced protons that they connect earth and sky in one billion volt-charges that kill more people each year than tornados and hurricanes combined. Your skin may tingle, or hair stand on end as a warning, but more typically, you feel nothing until the bolt strikes. And so it is, all too often, with urges. We were up against a wall. Or rather, Bill was up against me and my back was up against the wall.

MY FOURTH BOYFRIEND
They told me I'm getting out in a week, tops, he says. Our eyes connect for two charged seconds. Cool, I say. We drop our gaze toward the topmost book, a graphic novel illustrating Ginsberg's 'Howl.' My boyfriend's eyes match the sky-blue of his hospital-issued v-neck and pajama pants. But his flaring dimples no longer seem like an endearing display of genetics—more like a warning that he couldn't stop.

ZOETROPE
White box on a blank wall. Smoke swirling in a tunnel of light. White box flickering to life. Synthetic azure shorts coming undone. Sandpaper darkness. Fuzzy belly expanding. The click-click-click as each image slides by the lens. The white lightening of a scratch.

THE DEVIL'S PRAYER (published here as FRIEND OF THE DEVIL)
"Satan," I said, when I was fourteen years old, "if you could make it so I can get with one boy, just one boy. I know it's what you want, too." And then I waited to see if my prayer would be answered, entranced with the same thrill and terror and awe that my parents must've felt as they anticipated the Mormon version of the Second Coming.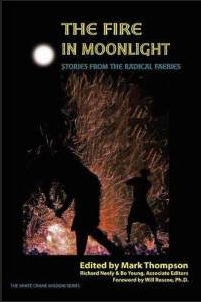 ["The Devil's Prayer" was reprinted in The Fire in Moonlight: Stories from the Radical Faeries 1975-2010, edited by the visionary Mark Thompson.]
     —-
—-
     —-
—-

THE CONTINENT'S EDGE
I'd never even seen the ashes of a cremated person before, much less sifted through them to steal a half a body. Misdemeanor or felony? I thought. Crime of passion under these circumstances or just crime? As I paced, I wondered what Darcy would have done if she was me, if she wasn't in that urn. Whatever it was, I knew that afterward, she'd reenact the entire episode for a select audience of friends.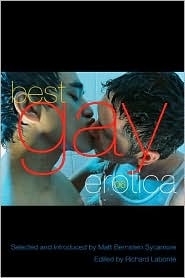 THEY CAN'T STOP US
We have to bash back, I said. Fuck Giuliani. My exhortations were accompanied by the sound of long branches splashing through fallen leaves. A queen in a leather trench coat and a shaved head stopped and smiled. Girlfriend, she said, you bangin' on the wasps' nest tonight, ain't you? I prayed no undercovers would see or hear me, but I didn't stop.

REVIEW: THE A FOR ANYBODY
What do you do when you emerge from an alcohol-induced blackout to find yourself in the front seat of a car with an octogenarian dwarf busily working the zipper on your pants so she can get to your "circumcised," "Jewish" cock? If you're Jonathan Ames and this conundrum is how you've opened your latest project, The Alcoholic, you have only a few choices when it comes to narrative.

REVIEW: QUEER POLITICAL PERFORMANCE AND PROTEST
A drum squad clad in pink and black unleashed an ass-shaking rhythm. "What do we want?" revelers chanted. "Liberation! Fuck that assimilation!" They strutted into the streets. Of course Ben Shepard, author of Queer Political Performance and Protest, was there that night.


HIGH CRIME ON THE HIGH LINE: WHY IS NYC'S HIGHEST PROFILE PARK USING AMAZON WOOD?
If a tree falls in the Amazon, will anyone in New York City hear it? What about if hundreds, perhaps thousands, of trees fall, and are then exported to Gotham's highest-profile park? That question has kept me up for many nights after I strolled along the High Line, located in New York's infamous meat packing district, on opening day.

DAWN'S EARLY LIGHT
Amplified techno throbs throughout the squatted encampment. Our wake-up call. My stomach knots. Within two hours, we face robot men in riot gear at the city center.
SEXING UP THE CONFLICT
With helmets and semi-automatic weapons, two soliders sit behind a table and decide who passes, who doesn't and who will be detained.  Above, a sniper tower draped with khaki netting. A canopied, barb-wired corridor connects Qalqilya to the outside world.  It has become the umbilical cord of a whole society. Andrea, who looks so California dyke, like she should be the third Indigo Girl, explains to the soldiers who we are, or claim to be anyway.